Biography
---
Ann Goldberg is a noted Vancouver artist whose work is infused with an artistic exactness supported by her university degrees in mathematics and architecture. Ann has painted her whole life, and gave up architecture a number of years ago to focus full time on her passion for painting.
Primarily concerned with issues of realism and the representation of everyday objects, Ann's singular focus on the object elevates it from the banality of everyday life.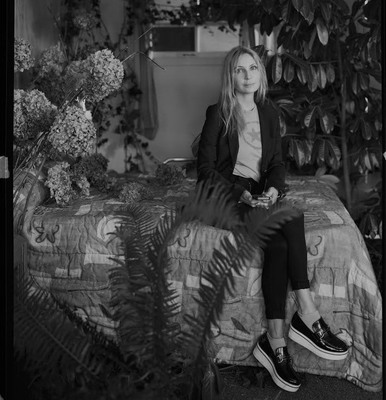 Ann is presently self represented and for 15 years had been represented by Winsor Gallery and Gallery Jones in Vancouver & Gibson Fine Art Gallery in Calgary, AB. She has worked with the Bruce Lurie Gallery in Los Angeles and was seen as part of their presence at the Art Hamptons Fair in New York. Her seventh and most recent Vancouver-based solo show was held in October 2020 at the Pendulum Gallery.
For six years, she sat on the board of Arts Umbrella, and on occasion taught art and architecture there. From 2013 - 2014, she was artist-in-residence at West Point Grey Academy.
In 2017, her work was selected to be featured in a photorealism group show in Zaragoza, Spain. The show was produced in association with the European Museum of Modern Art in Barcelona.
Notably, she was also recently presented as the feature artist of the "Large and In Charge" group show at the Whyte Museum of the Canadian Rockies in Banff, Alberta. This show featured a small number of prominent Canadian artists and ran from October 2018 to February 2019.
Ann's paintings can be found in private and public collections throughout North America and the world.